Sofa's are your most favorite place in your living room. and having a broken sofa can be frustrating when you have guests over. If your sofas, recliners have tears, scars, scratches, breakage or any other wear and tear, the master professionals at The Sofa Makers can restore their original beauty and style. Super fast sofa repair in Bangalore at your convenience. Our repairs can be completed on-site at your preferred time. The Sofa makers use significantly advanced techniques which allows us to almost completely repair any damage caused to your sofa.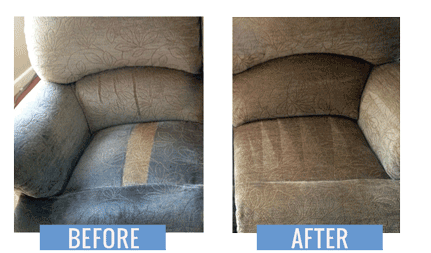 Professional sofa cleaning service at Bangalore with expertise in diverse fabrics at The Sofa Makers. We dry vacuum your sofa, also treating it with natural compounds to give your sofa a better appeal. Regular cleaning is important with your furniture to keep them looking their best. we are all about helping you get the cleaning you need. Having years of experience in cleaning a variety of fabrics and upholstery we know just how to get the job done so that you can get more life out of your sofas.
Re-upholstering your sofa in Bangalore was never this easy. Re-upholstering is an excellent way to refresh your living space at a fraction of the cost of sofa replacement. The Sofa Makers can repair and restore your upholstered furniture and fixtures. Ways of repairing upholstery vary depending on how wide the damage is, where the damage is, and what type of material is your sofa made of. Get complete upholstery replacement with high-quality upholstery fabric.
Ever had a hard time finding a sofa polishing service in Banglore? We know how to bring back the original beauty of your favorite Sofas, Chairs, Recliners, Ottomans and more. We work swiftly to fix and refurbish your sofa giving it an appealing finish. Any leather furniture, even with proper care, fades out over time, It may seem difficult to recover the initial form, but The Sofa Makers can professionally repair and restore your leather Sofa returning it to it's original clean and new appearance.Get your sofa polished in Bangalore with The Sofa Makers.
I had repair work of my sofa and Arul from this place did a good job
Arul from here helped me to get my sofa repaired at a best price
Good service and prompt response. Delivered as promised.
Was prompt in completing the work and a good person
CUSTOM SOFA FOR YOUR LIVING SPACE
We let you customize the furniture according to your specific needs, browse through our collection and let us know what modification you prefer and get the quotes on how much the final product will cost.