One thing that we all look out in a living room is comfort. The Sofa Makers  provides one of the best Sofa Repair in Bangalore.This comfort comes from the furniture you choose for your living room. Sofas are one of the most comfortable seating furniture's. The sofas change the appearance of the whole living room.
Good looking sofas add inviting and attractive look to your living room. But what if your sofa is damaged, it will disappoint you and your guests
The Sofa Makers are one of the best Sofa repair companies, which offers Sofa Repair in Bangalore. Now you need not let go of your favourite sofa just because it is damaged.
The sofa makers team of specialists will repair your sofa's peeled covers, rugged couches and pry skin.
Sofa Repair and service include:
l Taking care of minute details and crinkles of your leather sofa and giving it a fresh look
l Fixing new attachments and bringing up the suspensions
l Make your sofa extra cozy by adding the right amount of foam 
l Rectifying the loosened Sealing and covering 
l Bring life to your torn, raged and a cast of sofas We help you match your sofa fabrics with your interiors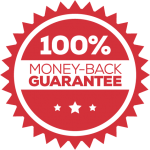 Get Your Sofa Repaired in 4 Easy steps
Drop Your Contact and Preferred time
Confirmation From The Sofa Makers
Our Sofa Expert At Your Doorstep
Online Payment Post Job Completion
[wpforms id="587" title="false" description="false"]