Revamp Your Sofa with Expert Sofa Leather Change Services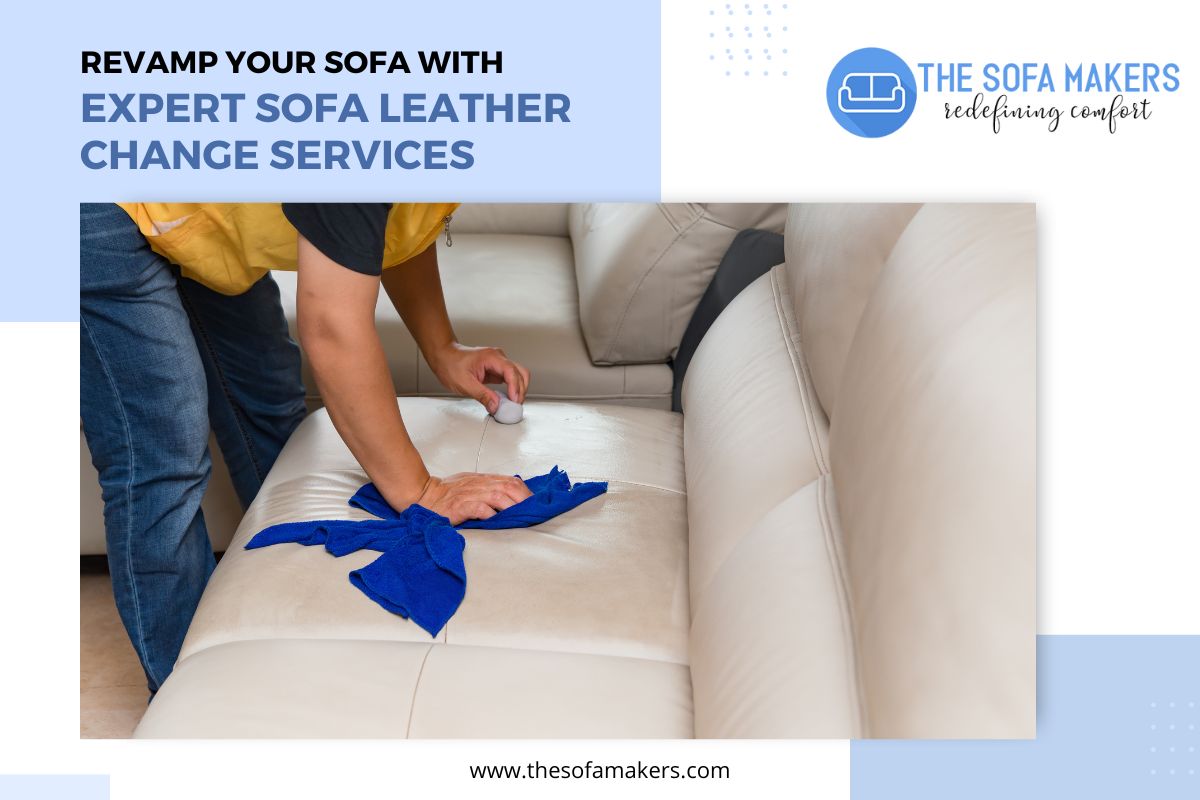 Is your beloved sofa looking worn out and in need of a fresh new look? Are you considering giving it a makeover without breaking the bank? Look no further! Expert Sofa leather change services can breathe new life into your sofa, making it the focal point of your living space once again. In this article, we'll explore the world of sofa transformation and how you can redesign your sofa with professional Sofa leather change services.
The Art of Sofa Redesign
A leather sofa holds a special place in our hearts and homes. Its classic appeal and durability make it a popular choice for households across the globe. However, over time, even the most well-maintained leather sofas can show signs of wear and tear. This is where the art of sofa redesign comes into play.
Cost-Effective Sofa Makeover
One of the most common questions that homeowners have is, "How much does it cost to recolor a leather couch?" The cost of recoloring or changing the leather of a sofa can vary based on factors such as the size of the sofa, the type of leather, and the extent of the changes needed. However, opting for expert leather change services can often prove to be a cost-effective solution compared to purchasing a brand new sofa.
Replacing Sofa Leather: Is It Possible?
If you're wondering whether it's possible to replace the leather on your sofa, the answer is a resounding yes! Skilled artisans can skillfully remove the old, damaged leather and replace it with high-quality, luxurious leather that suits your taste and style. This process not only extends the life of your sofa but also gives you the opportunity to customize its appearance.
The Worth of Sofa Restoration
The question of whether restoring a leather sofa is worth it often arises. A well-constructed leather sofa has the potential to last for decades. By investing in expert leather change services, you're not only preserving a piece of furniture with sentimental value but also contributing to sustainability by reducing waste. Restoring a leather sofa can be a wise and eco-conscious choice.
From Fabric to Leather: Transformation Possibilities
But what if you currently have a fabric sofa and dream of the elegance of leather? Can a fabric sofa be reupholstered in leather? Absolutely! Skilled craftsmen can work their magic by reupholstering your fabric sofa with premium leather, giving you the luxurious and sophisticated look you desire.
Sofa Leather Change Near me
If you're in Bangalore and searching for "sofa Leather change near me" or "sofa Leather Change Services in Bangalore," look no further than The Sofa Makers. With their expertise in leather change services and sofa restoration, they have been transforming sofas into stunning centerpieces for years. Their skilled team understands the intricacies of leatherwork, ensuring a flawless transformation that aligns with your vision.
Unveil the Potential: Sofa Upholstery Change Cost
You might be wondering about the sofa upholstery change cost. While costs can vary depending on your specific requirements, it's important to remember that this investment goes beyond mere aesthetics. You're investing in quality craftsmanship, a renewed sofa, and a renewed sense of pride in your living space.
Enhance Your Living Space Today
In conclusion, the journey of redesigning your sofa with Expert Sofa Leather Change services is an exciting one. Whether you're looking to revamp a beloved leather sofa or transform a fabric one into a leather masterpiece, the possibilities are endless. With the right professionals, your sofa can undergo a remarkable transformation that breathes new life into your home.
Ready to embark on this transformational journey? Contact The Sofa Makers today for sofa leather change or Just Search sofa leather change near me, especially if you're in Bangalore. Visit https://thesofamakers.com/ to discover how they can help you turn your sofa into a work of art. Rediscover the beauty of your living space with their impeccable craftsmanship and expertise in leather change services.